Organization Model Advisory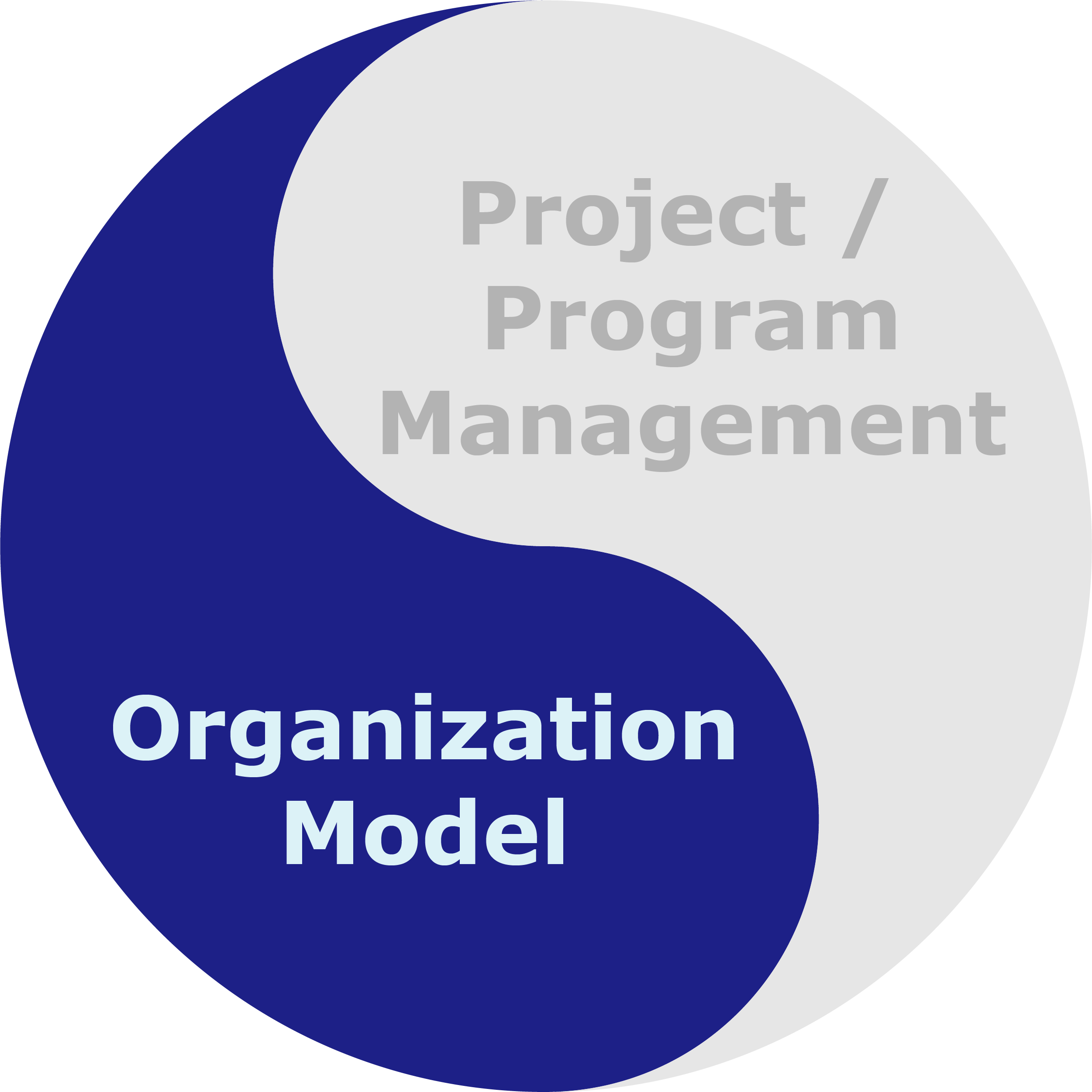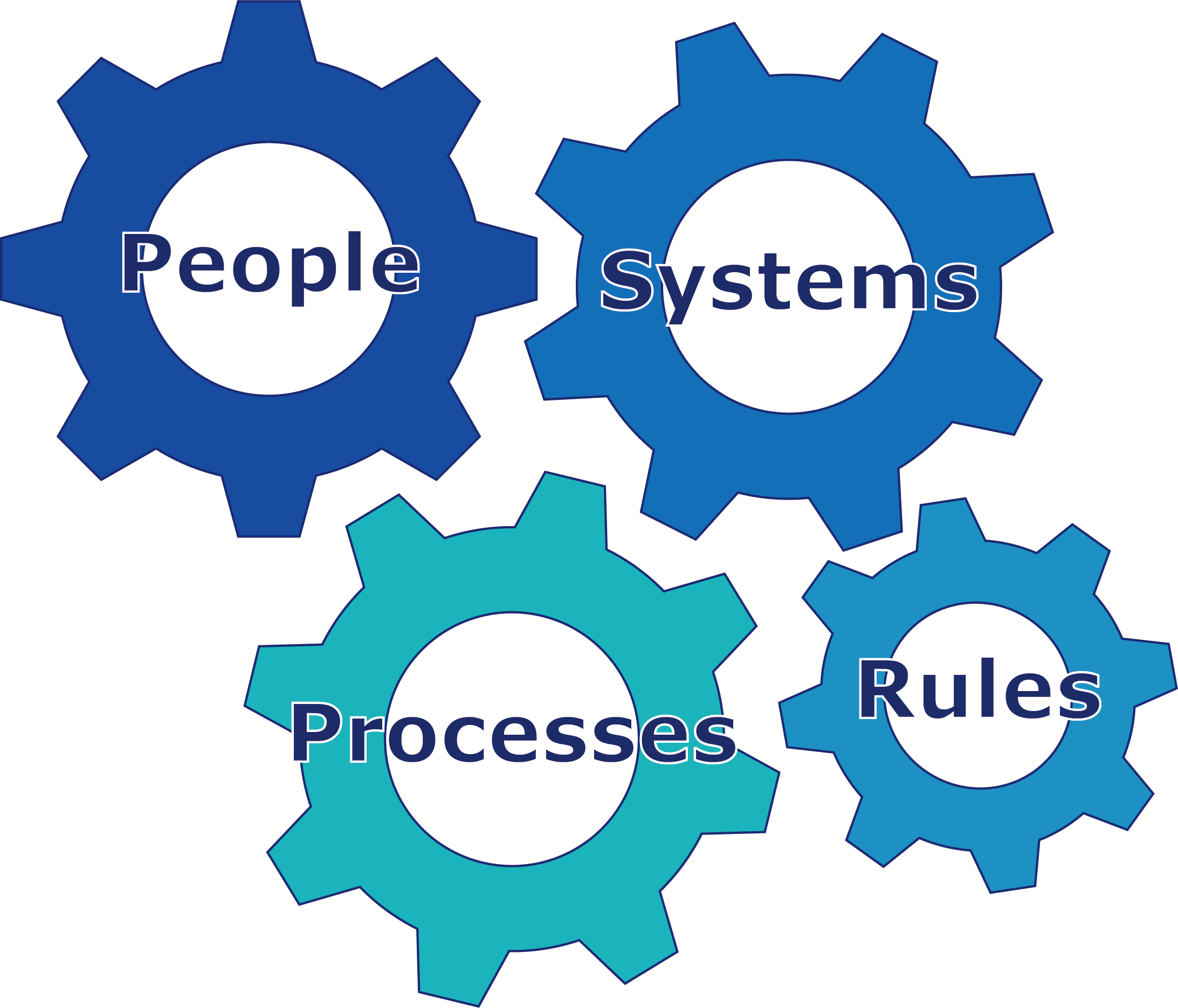 Organizations need to ensure synchronization between its key components of the Organization Model and alignment to their mission for smooth and effective day-to-day running of the business:
people

Organizational Design

processes

Business Processes

systems

ICT

rules

Governance
Over time, through growth and changes in the world, your business may have made flexible and timely adaptations that might have resulted in a patchwork of fixes. These independent adjustments, although may have been best for the time, often creates inconsistencies when looked as a whole.
We can help you understand and correct misalignments between the above components that may be the cause for inefficiencies or other issues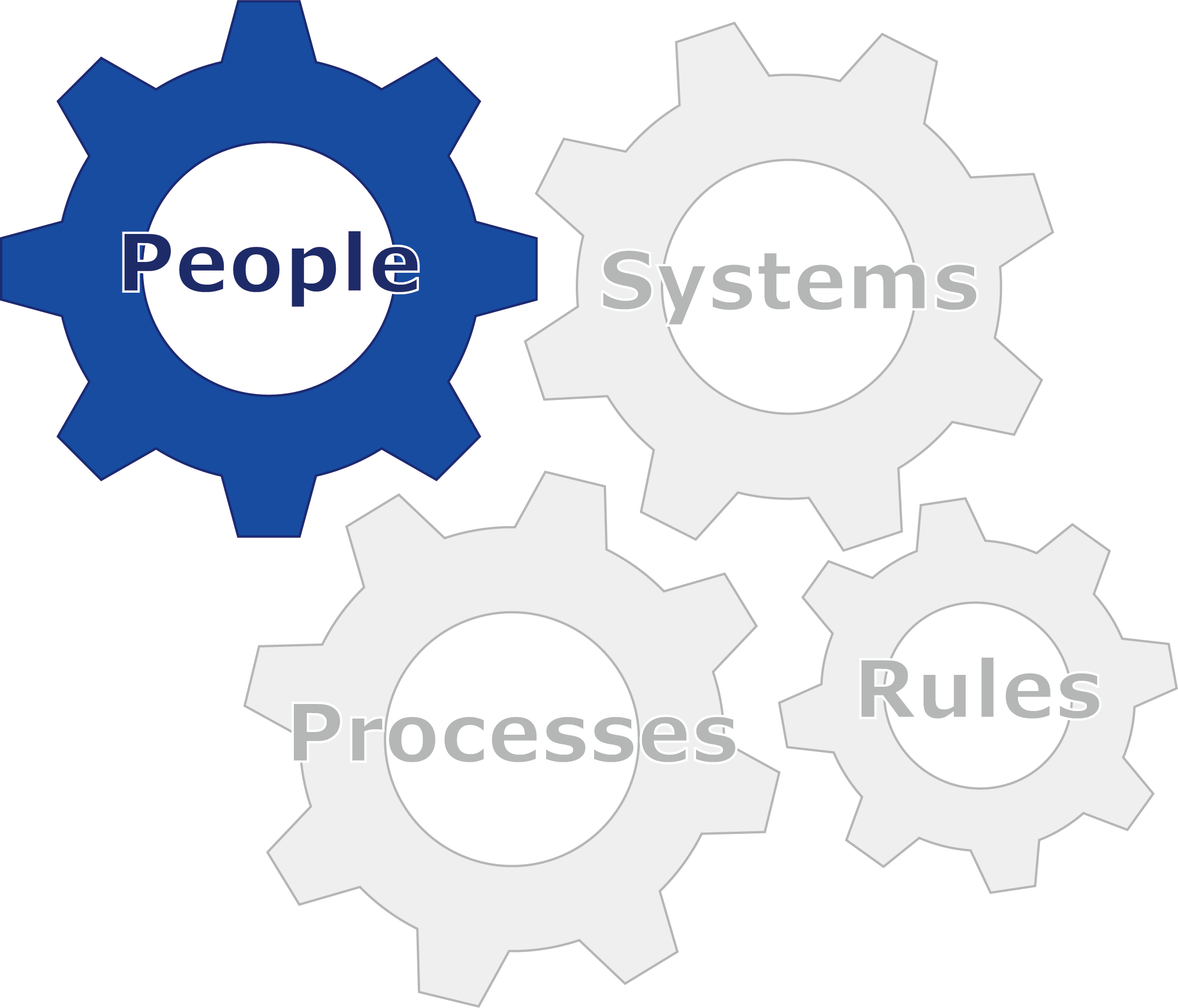 People
You need your people doing the right work in the best structure. The following areas should be aligned amongst themselves, as well as with the other aspects of the Organizational Model:
Organizational Structure
Roles & Responsibilities
Required vs Available Skills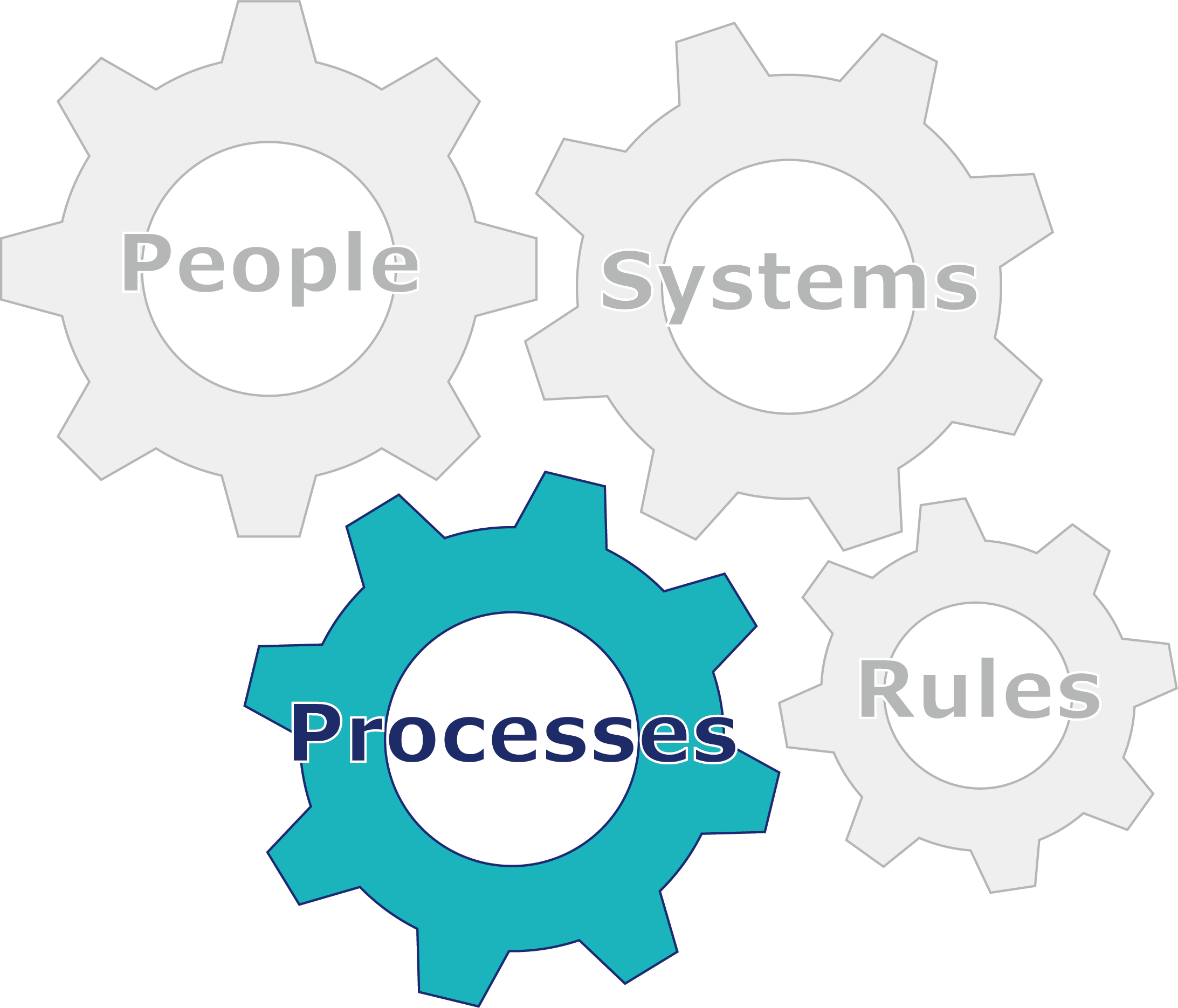 Processes
Organizations need processes to provide consistent, efficient, and effective operation of the business. Over time, the same tasks may be done differently between people or departments, while some tasks are continued despite their outputs no longer being necessary, causing inefficiencies when looked as a whole.
We can help you understand and correct misalignments between processes such that your resources can be focused more effectively on what is most important.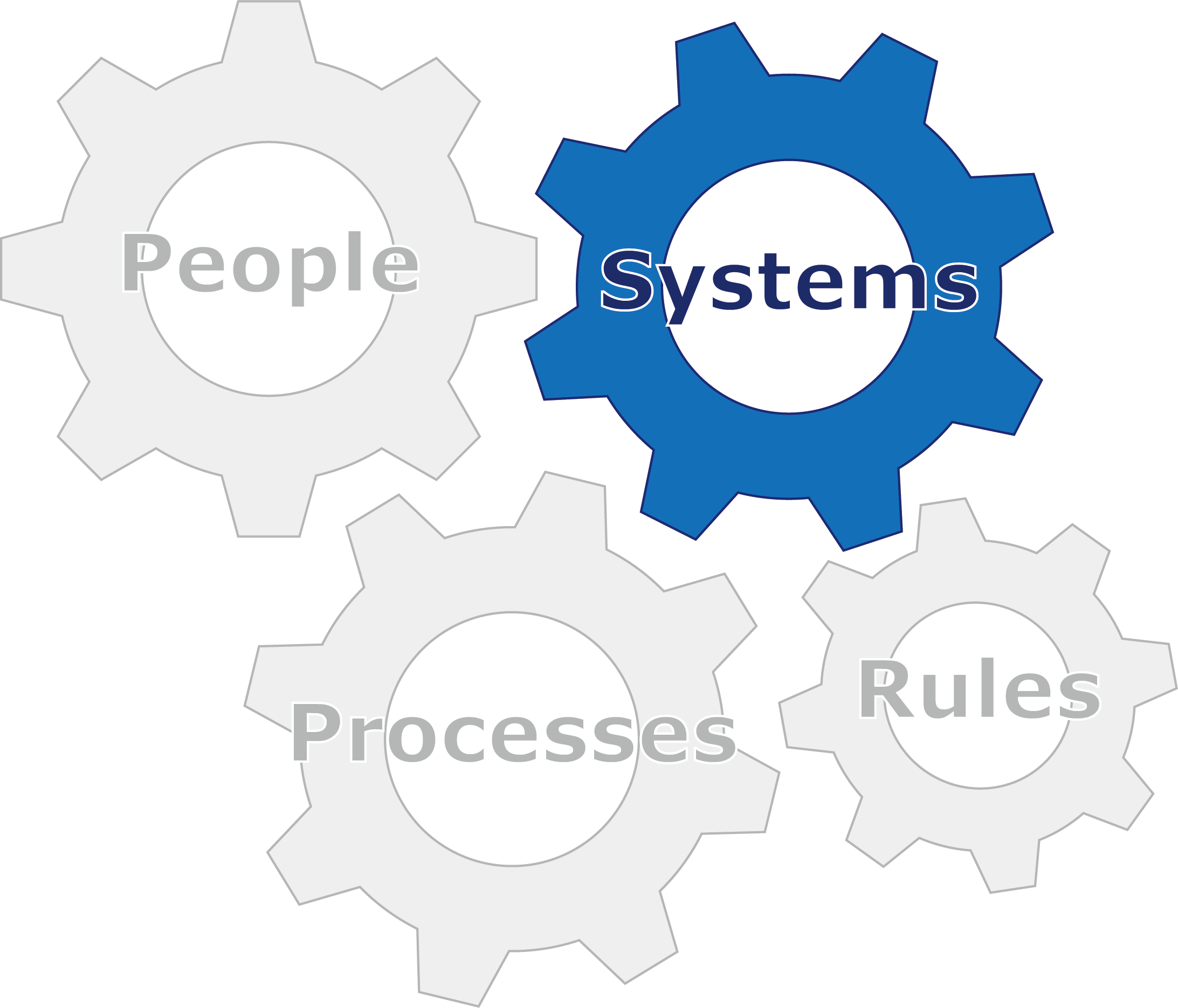 Systems
Organizations need the appropriate technology to enable businesses to be more efficient and to provide consistent quality.
We can help you understand and improve your effective technology coverage of your business.
Rules
Organizations need to ensure that all rules are being adhered to, such as:
Government Regulations
Industry Standards
Client / Vendor Contracts
Company Policies
You may have received an audit indicating that corrections need to be made in your organization, or find that your company policy is outdated, or be instructed to adhere to a new standard. We can help you to re-align your people, processes, and systems to your rules.